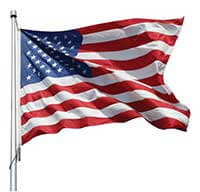 Newfolden – Vernon Bengtson of Newfolden, passed away on Saturday, June 11, 2022 at his rural Newfolden home.
Vernon Charles Bengtson was born August 14, 1931 at Newfolden, son of Ben and Inga (Bjorgaard) Bengtson. He was raised on a farm near Newfolden and attended New Maine Country School. He farmed with his father and brothers until entering the US Air Force.
He proudly served his country in Korea from 1952 until his honorable discharge in 1956.
While serving in the United States Air Force, he met fellow airman Melvard Dooley who introduced Vernon to his sister Lois. The two of them hit it off and were married on June 24, 1956 at Lin-Wayne Baptist Church in Kansas City, MO. They lived for a time in Kansas City where Vernon worked construction, before making their home in Newfolden. To this union, four children were born: Vrenda, Gregory, Darren and Carla.
Vernon was employed at the state highway department for a short time. Vernon began employment at the Newfolden Coop Elevator in July 1959 while farming raising sheep, cattle, hogs and he always loved having horses on the farm. Vernon retired from the elevator after 37 years, on August of 1996.
Following his retirement, he worked with his brother Len and nephew Wally on their family farm near Middle River. Vernon especially enjoyed taking Wally's kids with him in the tractor.
Vernon took pride in his garden, enjoyed wood working, and loved hunting with his family. He especially cherished spending time with his grandchildren and faithfully cared for his wife of 64 years even through her illness.
Vernon was a member of the Westaker Free Lutheran Church. He taught Sunday school, was a youth group advisor and served on various church boards. He was proud to be a member of the NRA.
Vernon is survived by his children, Vrenda (Arlen) Holm, Perley, Greg (Cindy) Bengtson, Newfolden and Carla (Brent) Boen, Strandquist; grandchildren, Ethan Holm, Brianna (Jacob) Laird, Becky and Brody Bengtson, Christian and Gracie Boen; great-granddaughter Cassie Laird; sister, Darleen Chapman; and brother, Lloyd Bengtson both of Newfolden; and sister-in-law, Marge Dooley of Salisbury, MO; along with several nieces and nephews.
Vernon is preceded in death by his wife, Lois in 2020; son, Darren in 1991; parents, Ben and Inga Bengtson; sister, Bernice (Norman) Ueland; brothers, Leonard (Sandra), and Arnold (Marge) Bengtson; brother-in-law, Ray Chapman; sister-in-law, Leanna Bengtson; and nephew, Randy Bengtson.
Vernon appreciated the kindness of the many caregivers in his home in recent months, including Jessica Moen, North Valley Home Health, Leola Engelsrud and the meals on wheels volunteers, and the many friends that faithfully visited.
Funeral was held at 10 a.m. on Saturday, June 18, 2022 at Westaker Free Lutheran Church in Newfolden, with Reverend Kevin Hall officiating. Burial was held at Oak Grove Cemetery in Newfolden.
Visitation and prayer service were held on Friday, June 17, 2022 at Westaker Free Lutheran Church in Newfolden. Visitation will also be one hour prior to the service at the church on Saturday.
Casket bearers: Greg Bengtson, Brody Bengtson, Arlen Holm, Ethan Holm, Brent Boen, Christian Boen.