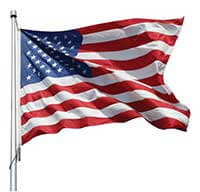 Blaine – Marvin Mikkelsen, formerly of Thief River Falls, passed away on August 2, 2022, in Blaine, with his family by his side.
Marvin was born on June 8, 1942, in Thief River Falls, to George and Pearl Mikkelsen, the youngest of five children. He was confirmed in the Evangelical Free Church in Thief River Falls.
Marvin's father became an invalid in WWI after being gassed and receiving shrapnel wounds. Marvin was nine years old when his father passed away. Marvin's mother had Huntington's Chorea and died in 1953.
After his parents passed away Marvin and his brother, Jens were orphaned. They went to live with Oscar and Eleanor Johnson on a farm east of Thief River Falls. Marvin helped on the family farm, working in the fields and milking cows. The Johnsons welcomed Marvin and Jens into their family as if they were their own sons. Marvin was proud to be a member of their family. Oscar and Eleanor stated several times they wished they could have adopted them because they loved them so much.
Marvin attended Lincoln High School and after graduation, attended the Area Vocational Technical College for accounting and spent six years in the Army National Guard unit in Thief River Falls from 1964–1970. He was honorably discharged with the rank of Sergeant. In 2022 Marvin was presented a "Quilt of Valor" at the Sgt. John Rice VFW for his service.
After high school, Marvin and Jens traveled to California for two years to see their siblings, nephews, and nieces.
Marvin worked at Metox Pottery Factory as a kiln operator. He sent his foster mother sets of pottery dishes, artwork pieces, cookie jars, and accessory pieces that have become sought-after antiques.
Marvin's foster parents had a son, Dean, who was mentally handicapped from birth. Their love for him prompted them to start the first group home in Northwestern Minnesota. Eventually, Oscar and Eleanor took in fifteen other mentally handicapped young adults from one of the many state hospitals. Marvin's help was very instrumental during the developmental years of this home. Johnson's Riverside, Inc. is still operational today, serving persons with developmental disabilities after fifty-eight years.
Marvin's nieces have expanded Johnson's Riverside, Inc. to include the Legacy Event Center. This venue holds weddings, socials and business meetings, etc. The Legacy Event Center is located near the original site of the group home in Thief River Falls. Without Marvin's mutual vision, support, and assistance, this project intended to benefit the community would have never happened.
After Marvin and Jens returned to Thief River Falls, Marvin worked at Arctic Enterprises for fifteen years making snowmobiles. He held several positions over the years, including lead man making fiberglass hoods, and drafting, in addition to Bill of Materials and Material Requirements Management.
Marvin met his future wife, Mary after she moved from Grand Forks, ND to work at Arctic Cat in the print shop making owner's manuals. They married in Las Vegas, NV at the Candlelight Wedding Chapel on November 5, 1976. Marvin and Mary recently celebrated their 45th wedding anniversary on November 5, 2021.
Marvin and Mary moved to Fridley in 1981 and lived there for 40 years. Marvin worked at BAE (formerly FMC) Armament Division for 26 years. He had a variety of roles, such as inventory control, material requirements planning and work orders to production floor. Marvin also ran the warehouse for Honeywell Trailers for Humvees and mortars.
Marvin was an avid photographer, carpenter, woodworker, electrician, plumber, roofer, landscaper and stone mason. He volunteered his time to help others, doing a variety of carpentry tasks for his family and friends. Marvin also volunteered his time working with Habitat For Humanity.
Traveling was important to Marvin. He loved to travel to National Parks, take cruises and vacation overseas. He enjoyed bowling, playing "hand and foot," country dancing, playing bingo, hiking, kayaking, four-wheeling, rollerblading, ice skating, and camping. Together, Marvin and Mary took ten cruises, which included trips to Canada, Mexico, Hawaii, the Caribbean, Central America, Europe and trips to many U.S. National Parks. Their last cruise was with their grandchildren, Dylan and Madelyn, around the Baltic Sea, visiting ports in Russia, Germany, Sweden, Denmark, Astoria and Norway.
Marvin was fortunate to maintain the same group of dancing friends for the last thirty years, meeting every Friday night at various VFWs. For several years he would also travel to meet those "snowbird friends" in Arizona and Texas during the winter months.
Marvin enjoyed attending the Men's Auxiliary at the Fridley VFW, and volunteering at many fundraising events for Minnesota Veterans. He later joined the VAV (Volunteers for Veterans). He helped with fundraising at the Game Feed, Gun Raffle, and golf tournaments for Minnesota Military Families Foundation (MMFF). Marvin also donated his time to help remodel the Fridley VFW's interior in an effort to keep the club open.
Marvin is survived by his wife of 45 years, Mary Mikkelsen, Blaine; daughter, Audra (Doug) Leonard, Eden Prairie; two grandchildren, Dr. Dylan Leonard, Rochester, and Madelyn (Dan) Meyers, New Hope; foster brother, Paul (Geno) Johnson, Thief River Falls; nephew, Kevin (Holly) Mikkelsen, Corcoran; in addition to many nieces and nephews from both the Mikkelsen and Johnson families.
Marvin is preceded in death by his parents, George and Pearl Mikkelsen; brothers, Leroy (Oray) Mikkelsen, Virgil (Emogene, Jean) Mikkelsen; sister, Corrine (Don) Nettland; brother, Jens Mikkelsen; foster parents, Oscar (Eleanor) Johnson; brother, Dean Johnson; and several other Mikkelsen and Johnson uncles, aunts, nieces, and nephews.
Marvin has left a huge impression on all of those who knew him. He was a blessing to everyone who knew and loved him. May his memory be blessed.
A Celebration of Life will be held at the Blaine VFW at a future date. Interment will be at the Greenwood Cemetery in Thief River Falls.