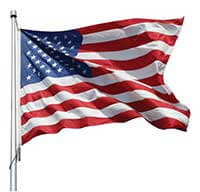 Thief River Falls – Lawrence "Bud" Johnson, age 82, passed away on Friday, September 9, 2022 at Pioneer Memorial Care Center, Erskine.
Lawrence "Bud" Johnson was born on January 30, 1940 in Greely, NE, the son of Orville and Edna (Smith) Johnson. Bud was baptized in 1965 and confirmed in 1967 at Sacred Heart Catholic Church, Greely, NE. He attended Rural School District 34 and graduated from Greely High School in 1957. He was drafted into the United States Army in 1962, serving as a Military Police Officer until 1964.
On December 28, 1965 Bud married Alberta Seidel at the Sacred Heart Catholic Church, Greely, NE. Together they raised two beautiful children, Edna and Ira. He worked at Nebraska McArthy's Implement Dealer, dug wells, and did various jobs until moving to northern Minnesota in March 1974. Bud worked as a mechanic at TireLand and Northern Motors until the early 1990s, when he began working at ODC. He retired from the ODC in 2002.
Bud loved to read and was a true historian, reading early settlers' biographies from the 1840s to the 1900s. Reading the book series "Little House On the Prairie" to his grandchildren was meaningful. He enjoyed being outdoors on his farm — caring for his critters and maintaining a weed-free garden with a hoe in hand. He enjoyed fall work preparing for winter, and deer hunting with his family.
He was a member of the American Legion, Thief River Falls, and a leader for the Sanders 4-H Club.
Bud is survived by his wife, Alberta, Thief River Falls; two children, Edna (Billy) Kaupang, Winger, and Ira (Christy) Johnson, Thief River Falls; grandchildren, Amber (Derek) Johnson, McIntosh, Nick Johnson, Fosston, Kyle (Sam) Kaupang, Hawley, Caitlin (Quentin) Pankratz, Thief River Falls, Lia Johnson, Thief River Falls; and great-grandchildren, Cameron Holthusen and Aidan Kaupang; and many nieces and nephews.
He is preceded in death by his parents; sisters, Norma (Lyle) Christiansen and Ruth (John) Pruitt; and an infant brother, Robert.
A Mass of Christian Burial will be held in Bud's honor on Thursday, September 15, 2022 at 2:30 p.m. at St. Bernard's Catholic Church, Thief River Falls. Visitation will be one hour before the service at the church.
A00003B2022SP14