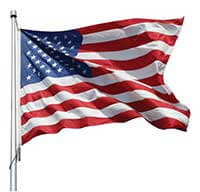 Thief River Falls – James "Jimmy" Sorter, of Thief River Falls, passed away surrounded by family on Monday, August 1, 2022 at Sanford Medical Center in Fargo, ND.
James Marvin Sorter was born on July 27, 1941 in Thief River Falls, the son of John and Mabel (Severts) Sorter. He was baptized on November 14, 1941 and confirmed in the Lutheran faith. James was raised on the family farm in Middle River. He worked as a farm hand and mechanic before being drafted into the Army. He was honorably discharged after serving his country for two years. After the Army he worked as a mechanic in Warren, and started construction work.
On October 18, 1969 James was united in marriage to Sandra Hiatt at Trinity Lutheran Church in Thief River Falls. Together they made their home in Thief River Falls and raised three children: Kevin, Kimberly, and Lisa. They enjoyed traveling to the Black Hills, Itasca State Park, and looking at Fall foliage.
James was a member of Trinity Lutheran Church. He enjoyed being part of the bulletin crew and donut day and served on the building and management committee and was part of the men's breakfast group at Trinity Lutheran. James was on the board at the AVTI for construction. James was also a member of the American Legion. His greatest joy was to spend time at the cabin with his family. In his free time he enjoyed reading the Honker, making birdhouses and stained glass, deer hunting, fishing, shop work, donut and lefse making, gardening – particularly trees and flowers, watching sports – especially his grandchildren. James especially enjoyed coffee time.
James is survived by his children, Kevin (Keri) Sorter and Kim (Brian) Van Elsberg; grandchildren, Lindsey Van Elsberg, Katelyn Sorter, Kenzie Sorter, Kora Sorter, Kyle Van Elsberg, and Khloe Sorter; nieces, nephews, cousins and friends.
He was preceded in death by his wife, Sandra; daughter, Lisa; his parents, John and Mabel Sorter; brother, Merle; and in-laws, Russell and Signe Hiatt.
Funeral Services will be held at 2 p.m. on Friday, August 5, 2022 at Trinity Lutheran Church in Thief River Falls, with Pastor Eric Miller officiating. Burial will follow at Greenwood Cemetery in Thief River Falls.
Visitation will take place from 12:30 p.m. until 2 p.m. on Friday at the church.