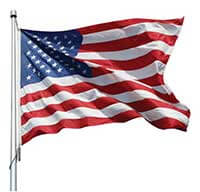 Fargo, ND – Irving Lee Swanson was born January 5, 1954 to Irving E. and Darlene (Lee) Swanson. He was born and raised in Thief River Falls. He attended school in Thief River Falls,  graduating from Lincoln High School in 1972.
On March 21, 1975 he was united in marriage to Lorrie Olson. To this union, 4 children were born. In 1976 he joined the US Navy and was enlisted until 1986. He had a big love for motorcyles, especially Harley Davidson. He worked various jobs over the years until he found his calling as a truck driver. He gave up trucking due to bad health.
He loved fishing and hunting. He took any chance he could to go fishing with his sons and grandkids. He had a love for old western movies, comic books and western books. He spent his retirement reading and watching old movies.
He is survived by his children, Chadrik Swanson of Crookston, Carissa (Kelly Bates) McDougall of Ulen,  Nicholas Swanson of Newfolden, and Jonette (Andrew) Ryan of Newfolden; grandchildren, Alexia (Alex Wegscheid) Swanson, Ian Swanson, Ryan McDougall, Roselyn McDougall, Jesse McDougall, Bethany (Cameron King) Helmeke, Kaitlyn Helmeke, Aubrey Swanson and Mikayla Swanson; sister, Marsha (Richard) Quigley; sister-in-law, Debbra Swanson; aunt,  Lorraine Wurzl; and many nieces, nephews and cousins.
He is preceded in death by his parents, Irving and Darlene Swanson; brothers, Larry and Loren Swanson;  uncles, Craig Wurzl, Maurice Lefebvre and Art Anderson; aunts, Edna Anderson and  Allyn Lefebvre.
Lee Swanson passed away on Sunday, March 13, 2022 in Fargo, ND. A private family gathering is planned for a later date.