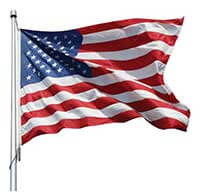 New London – Harley C. Johnson, age 97, of New London, passed away Friday morning, August 5, 2022 at his residence.
Harley Clayne Johnson was born on July 18, 1925 in Willmar, the son of John and Elsa (Puttbrese) Johnson. He grew up in Badger, and graduated from Badger High School in 1944.  From January 1, 1945 to November 23, 1946 he served in the U.S. Army during W.W. II.  Following his honorable discharge from the military, Harley attended business school in Minneapolis.
On August 8, 1953 Harley was united in marriage to Verna M. Danielson.
He worked for over 22 years at the Willmar Area Vo-Tech as the Cosmetology Instructor.
He was a member of Peace Lutheran Church and the New London American Legion Post #537.  His hobbies included quilting, tending to his flower gardens, reading, traveling (especially on bus tours) and playing bingo.
He is survived by his wife, Verna of New London; two daughters, Robin Johnson of Atwater and Jill (and Lonnie) Abbott of St. Joseph; three grandchildren, Derrick (and Jodi) Johnson of Atwater, Ross (and Michelle) Johnson of Atwater, Jeff (and Nicole) Johnson of Lake Lillian; eleven great-grandchildren, Tyler Johnson, Joseph Johnson, Brent Johnson, Riley Johnson, Gabe Johnson, Gabby Lawver, Steven Lawver, Travys Lawver, Brayden Johnson, Payton Johnson and Jaelynn Johnson; and one great-great-grandson, Oliver Johnson; besides several nieces, nephews, other relatives and friends.
He was preceded in death by his parents; brother, Norman; and twin brother, Harlan; two sisters, Daisy Stauffenecker and Joyce Johnson (in infancy); and one great-granddaughter, Kara Johnson.
Funeral services will be held at 10:30 a.m. on Wednesday, August 10, 2022 at Peace Lutheran Church in New London.  Interment will be at Riverside Lutheran Cemetery near Foley.  Visitation was held from 5-7 p.m. on Tuesday, August 9 at Peterson Brothers Funeral Home in Willmar and will continue for one hour prior to the service at the church on Wednesday.